13 tags
9 tags
7 tags
11 tags
13 tags
1 tag
10 tags
10 tags
Broadway Motion & Projection Design →
Been working on this site for a little while now. BMD is a project I'm doing with CCG to provide quality digital projection to theater companies across the country. So far, the Spamalot projections have been used in SoCal and premiered in Illinois just last night! Very excited to expand this project and make some more magic!
7 tags
15 tags
11 tags
My dearest Dominic,
I honestly can't put into words how much I love you! You're so sweet, funny, talented, and so much more. I didn't think at all when I first met you that you'd practically be my twin! I'm always so happy to see you and I get these special little butterflies whenever I see you. I'll always have a special place for you in my heart, I promise. <3
6 tags
Random Black Girl: Lemon Blossoms →
foxypurple7: I do a lot of community theater here in Fresno, CA, and when the cast bonds offstage, we often cook for each other. This past weekend, I tried this recipe for Lemon Blossoms for my Spamalot cast, and it was a hit. I actually got it from a cast member when I did To Kill A Mockingbird this past… This girl can cook! Check out my friend Camille's recipes on her blog!
9 tags
8 tags
6 tags
8 tags
7 tags
New Portfolio! →
Check it ouuuuutt.
9 tags
7 tags
5 tags
"Spamalot" show #321
brothermarc7theatre: My first show back in town is the first show for Good Company Player's season at Roger Rocka's Dinner Theater, celebrating their 40th season as a company. This musical romp based mainly off the "Monty Python and the Holy Grail" film is one that took its Broadway season by storm. Spamalot was responsible for bringing home 3 Tony Awards including Best Musical. Spamalot has...
7 tags
Watch
Mike Scott with the Cast of Spamalot - CBS 47 Clips of performances from this past Tuesday.
9 tags
Watch
We Are Fresno - Spamalot Interview with Alex Delgado of KSEE 24 on We Are Fresno yesterday.
9 tags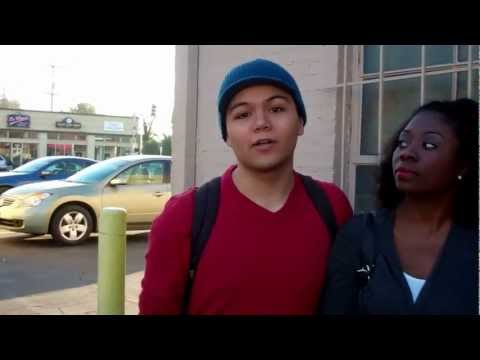 7 tags
Photo Gallery: Monty Python's Spamalot →
Some cool photos from The Fresno Bee
6 tags
Ni! Ni! 'Spamalot' finds itself in Good Company →
Article with some nice press photos!
7 tags
Monty Python's Spamalot On Stage at Roger Rocka's →
Review by Lorie Lewis Ham from King River Life Magazine.
9 tags
THEATER REVIEW: Monty Python's Spamalot →
"This "Spamalot" is to be commended for advancing Good Company's use of projected animation, which is obviously an ongoing theatrical trend. Dominic Grijalva's animation design pays homage to the Python style while offering some creative jolts of his own." :) Review by Donald Munro from The Fresno Bee.
8 tags
Hilarity Reigns in GCP's SPAMALOT →
Review by Harmony Wheeler from Broadway World.
6 tags
5 tags
8 tags
5 tags
7 tags
8 tags
7 tags
6 tags
6 tags
6 tags
8 tags
9 tags
11 tags
8 tags
10 tags
Those "Aha!" Moments
I live for those. I love discovering new techniques and ideas when watching TV or looking at magazines and billboards. When I see something I like, I try and dissect it in my mind right away and then immediately want to test it on my laptop, putting my own spin on it. The best is when it works. Sometimes I get so excited when I figure something out, I jump out of my chair and dance for a few...
7 tags
Russell Crowe is that kid who auditioned for his school play for extra credit.
6 tags
9 tags